Vocera B3000n Badge Data Sheet
Get your copy of the datasheet for the award-winning Vocera Badge.
Download Data Sheet
PURPOSE-BUILT FOR HEALTHCARE
Lightweight: 1.9 oz. (53.9 g)
Comfortable to wear and always with you.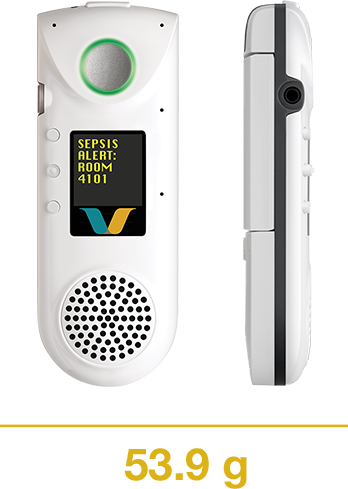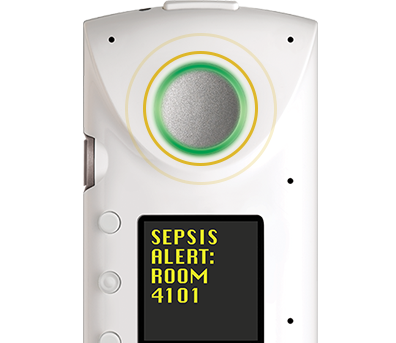 Voice Control with One-Button Operation
Have a conversation hands-free without disruption to patient-care tasks.
BioCote® antimicrobial technology
Inhibit the growth of microorganisms. The Badge is designed for use in sterile hospital environments.
View Demonstration »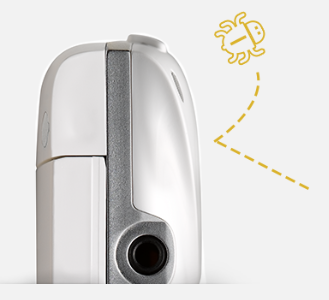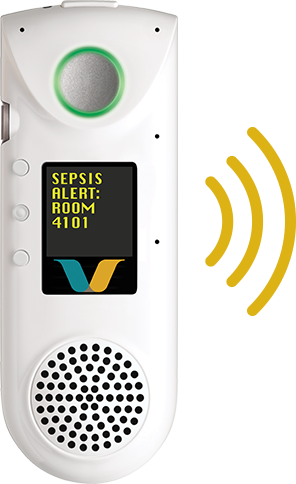 Dual-band Wi-Fi and integrated noise reduction
High-quality speech recognition even in noisy environments.
Long battery life
Swappable, high-capacity lithium ion battery lasts a complete shift.
See How Vocera Reduces Communication Delays: