Improve Healthcare Communication
Enable Care Teams to Communicate and Collaborate in Real Time
Enable nurses, doctors, and other team members to connect and communicate instantly and directly in real time inside and outside the hospital.
Call, securely text, and access information using the right device of choice for the role and task, with no need to know names or phone numbers.
Connect to the right person with role-based routing of calls and texts that takes into account scheduling and availability.
Identify callers and a communication's urgency at a glance.
Receive critical information at the point of care without unnecessary alerts, alarms, and notifications.
Get Live Demo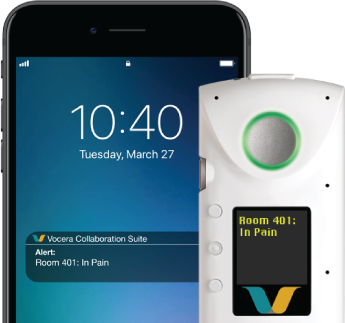 Gain Real-Time Situational Awareness. Collaborate Immediately.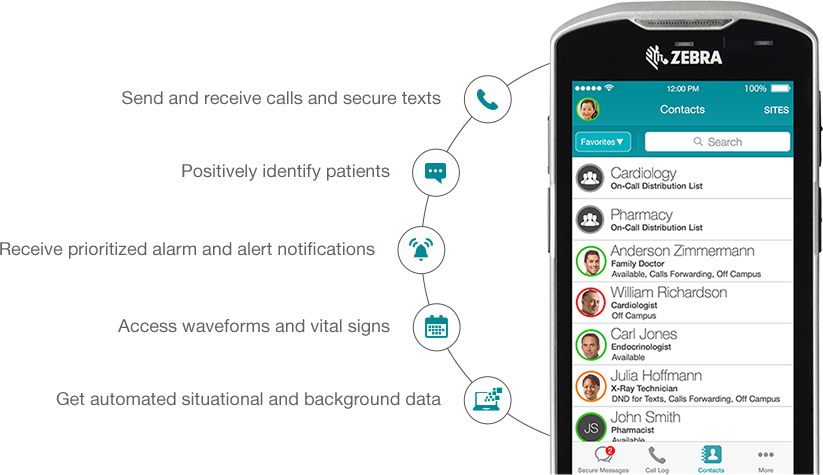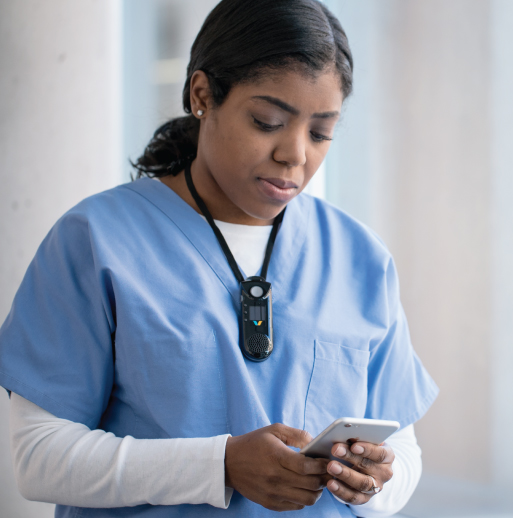 Formerly lengthy communication cycles become instantaneous.
Connect Directly and Instantly; Receive Information Proactively
Connect instantly by voice or secure text without having to know names or numbers. Receive proactive electronic health record notifications such as STAT orders and critical test results on your mobile device. Reduce the communication transactions needed to complete a task.
Get Live Demo
The Vocera numbers speak for themselves, and they show this technology can dramatically reduce the time it takes to connect with a colleague and get a response. That has a real impact on the care we provide.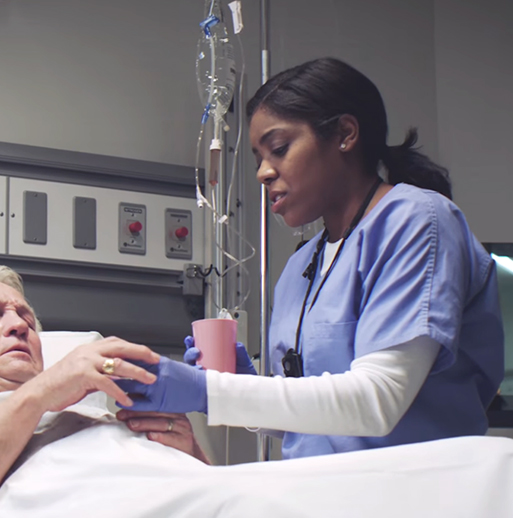 Help address The Joint Commission's guidance by enabling better clinical communication and workflow through Vocera technology.
Improve Alignment with The Joint Commission's National Patient Safety Goals
Enable data to be aggregated from electronic health records and other systems and pushed to the right caregiver. Receive only actionable alarm and alert notifications. Set reminders to evaluate pain and administer medications. Help prevent infection with antimicrobial technology. Summon help immediately. Identify patients correctly –texts and alarm notifications in Vocera Collaboration Suite include three patient identifiers.
Get Live Demo
Vocera lets us close the distance, in a sense, by making it easier to keep track of patients and to stay in touch with one another. It saves us time, lets us multitask more efficiently, helps us respond more quickly to emergencies, and supports the logistics of patient care.

Amy L. Hester, RN, Director of Clinical Informatics and Innovation at UAMS Medical Center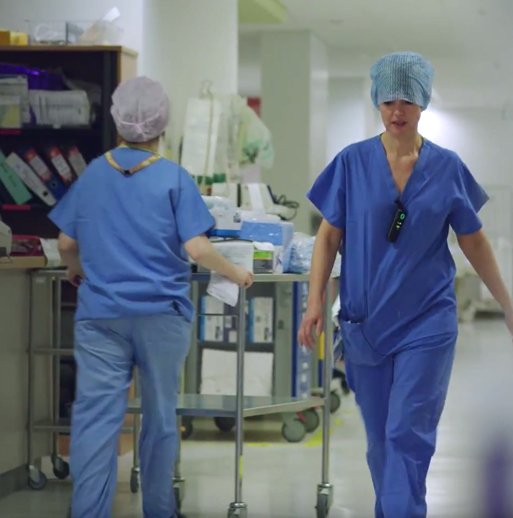 Providing caregivers and staff a means to access help instantly should be part of every hospital's communication strategy.
Summon Help Instantly, Locate Staff Easily
In an emergency, the Vocera Badge is a discreet, wearable, and hands-free panic button that's always with you.
Double-tap the call button on the Vocera Badge to alert security staff to an urgent situation. Responders can hear what's going on while on their way to the scene.
Locate a staff member who's wearing a Vocera Badge from any mobile device with the push of a button.
Learn how five hospitals safeguard staff with instant emergency communication: View SlideShare.
Get Live Demo
It's more than a communication tool. It's a safety device. That's how I see it. I know when I have this (the Vocera Badge) on, I am a lot closer to safety than without it.

Christa Langton, R.N., Child and Adolescent Mental Health Unit at Michael Garron Hospital